About Max
Max Saber, DHA, MSHI is a Systems Engineer and Adjunct Professor in the School of Healthcare Business at the Massachusetts College of Pharmacy and Health Sciences in Boston, MA. Max teaches students enrolled in the BS in Bioinformatics, MBA in Healthcare Business, MS in Clinical Management, and the Doctorate in Healthcare Administration programs.
Max received his Master's Degree in Health Informatics from Northeastern University and completed his Doctorate of Healthcare Administration with a concentration in Information Systems and Leadership at the Medical University of South Carolina in 2020. His professional background is in healthcare information system design, and implementation, interface usability, and human factored design. Max's research interests include health services research, healthcare quality, cost and comparative effectiveness, social determinants of health, and health issues and disparities in the LGBTQIA+ community.
Outside of teaching, Max works at MCPHS University with Information Services as a Systems Engineer and manages the clinical applications in use by the University clinics amongst a laundry list of other applications. With any free time, Max is an avid cyclist and enjoys golfing and traveling abroad.
Max is an out and proud member of the LGBTQIA+ community and currently lives in Boston, MA with his four-year-old French Bulldog, Goose.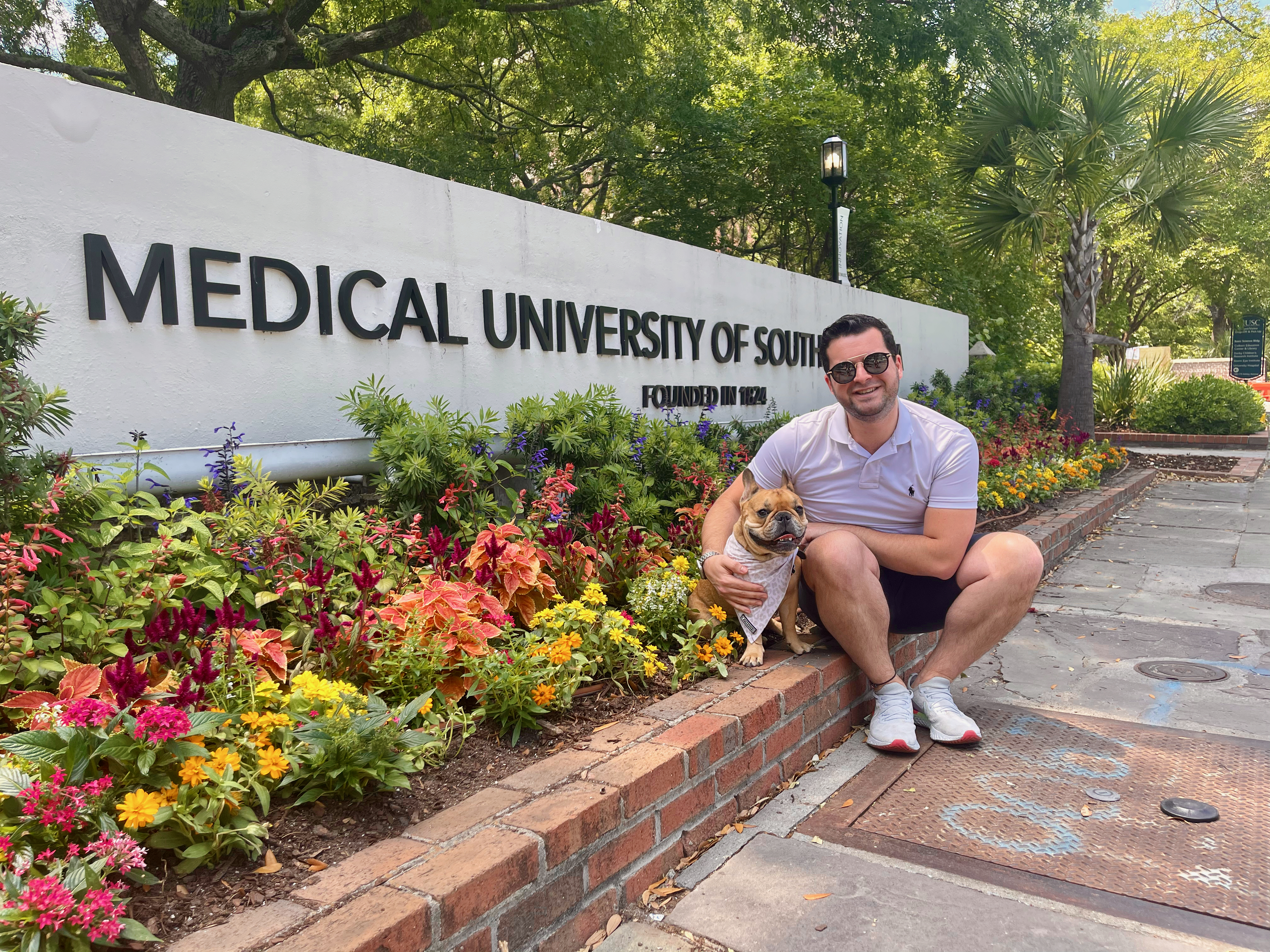 ---