About Max
Max Saber, DHA, MSHI is a Clinical Information Systems Engineer and Adjunct Professor at the Massachusetts College of Pharmacy and Health Sciences (MCPHS) in Boston, Massachusetts. Within MCPHS, Max instructs students pursuing graduate and undergraduate degrees in Bioinformatics, Healthcare Business Administration, Clinical Management, and Healthcare Administration.
With over a decade of specialized expertise in niche-market electronic health record systems, system architecture, and clinical/technical project management, Max excels in bridging the knowledge gap between clinical, technical, and administrative teams. His role involves translating needs, requirements, and expectations among these groups. Max was honored with the Innovative Solutions Award in 2019 for implementing cutting-edge clinical EHR technology within an academic setting, while overseeing a diverse project team of clinical and non-clinical staff and faculty.
Max obtained his Master's Degree in Health Informatics from Northeastern University and completed his Doctorate of Healthcare Administration, specializing in Information Systems and Leadership, at the Medical University of South Carolina in 2020. His professional background is centered on healthcare information system design, implementation, interface usability, and human-centered design. Max's research interests encompass health services research, healthcare quality, cost-effectiveness, social determinants of health, and health disparities within the LGBTQIA+ community.
Beyond his educational role, Max serves as a Systems Engineer at MCPHS University's Information Services, where he oversees various clinical applications, including those used by University clinics, among other responsibilities. In his leisure time, Max is an enthusiastic cyclist who also enjoys golfing and international travel.
Max proudly identifies as a member of the LGBTQIA+ community and currently resides in Boston, Massachusetts, alongside his four-year-old French Bulldog, Goose.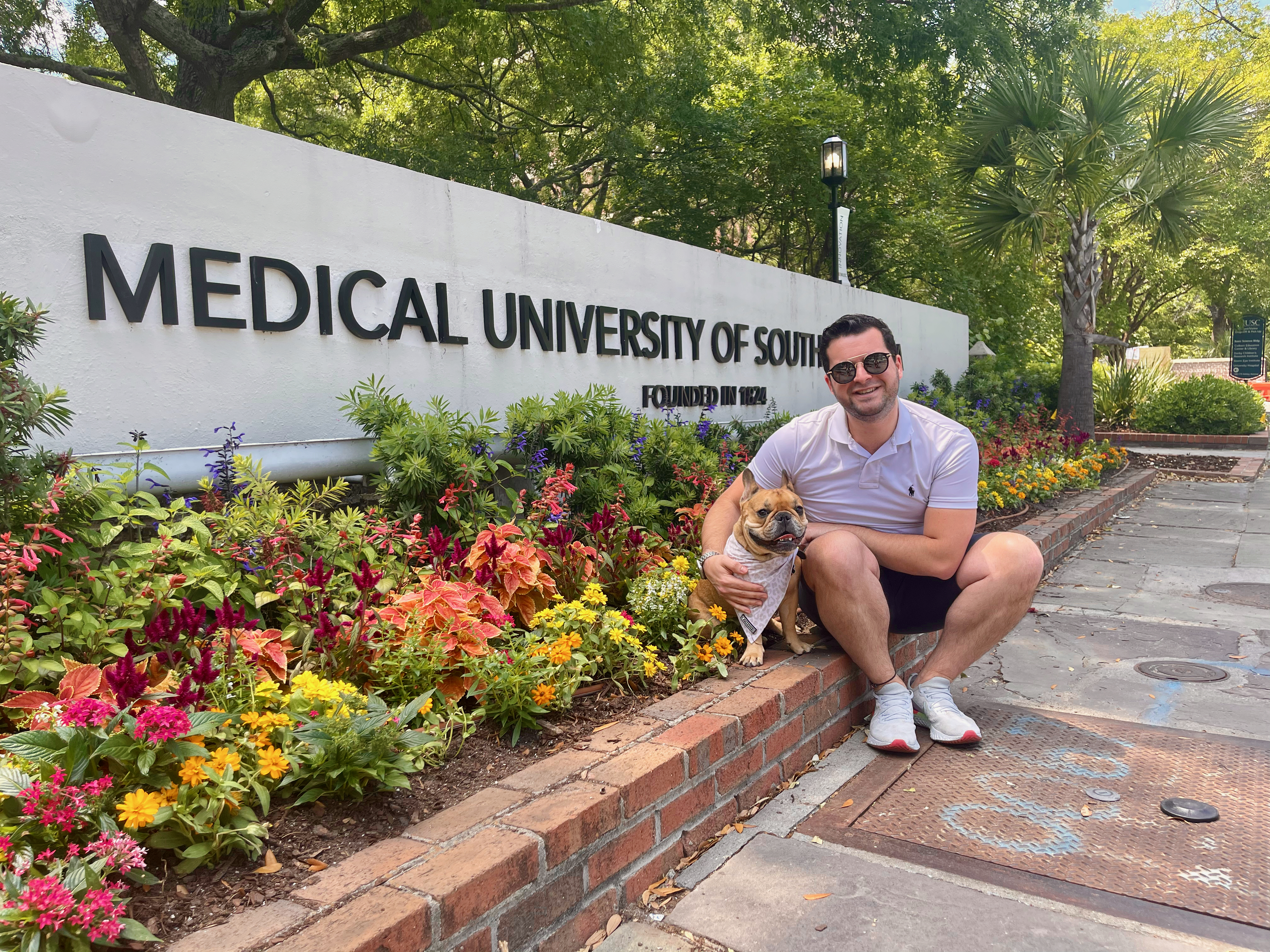 ---